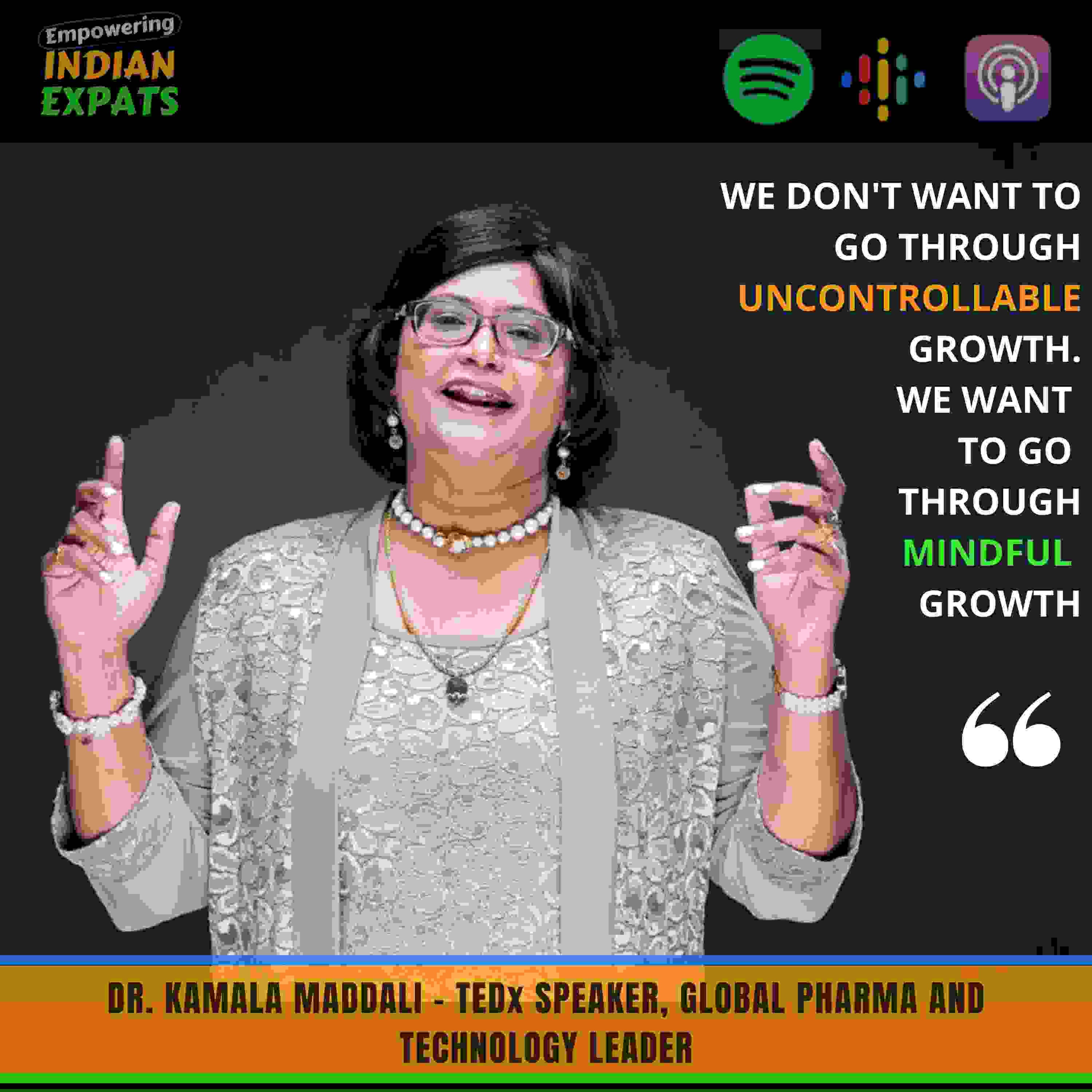 If you think you need a degree to pursue your dream in any field, 
Then this episode might help to debunk this thinking.
From a rare disease since childhood to becoming a TEDx speaker,
From a suicidal attempt to becoming the founder of a company,
her journey showcases her passion for life, purpose to live, and determination to achieve.
Dr. Kamala is currently demonstrating her talent in multiple domains like Biology, Artificial Intelligence, Business Development, Strategic Marketing, and a lot more.
She shared her journey in the following 3 stages 
1) Being really tough on herself while studying in college 
2) Attempting to end her life after being bullied 
3) Becoming a change that she wants to see 
In this episode of Empowering Indian Expats, you will learn about
Putting the pieces of the puzzles together or connecting the dots
Focusing upon positive goals
Mindset shift
Building your inner circle
Fighting the odd battles
Communication
Networking
Living in the moment
Not being too hard on yourself
Dr. Kamala coordinates:
LinkedIn: https://www.linkedin.com/in/drkkmaddalihealthcollaborations
Website: https://becomingakamala.com
Host Ehsan coordinates: https://www.linkedin.com/in/alimohammadehsan