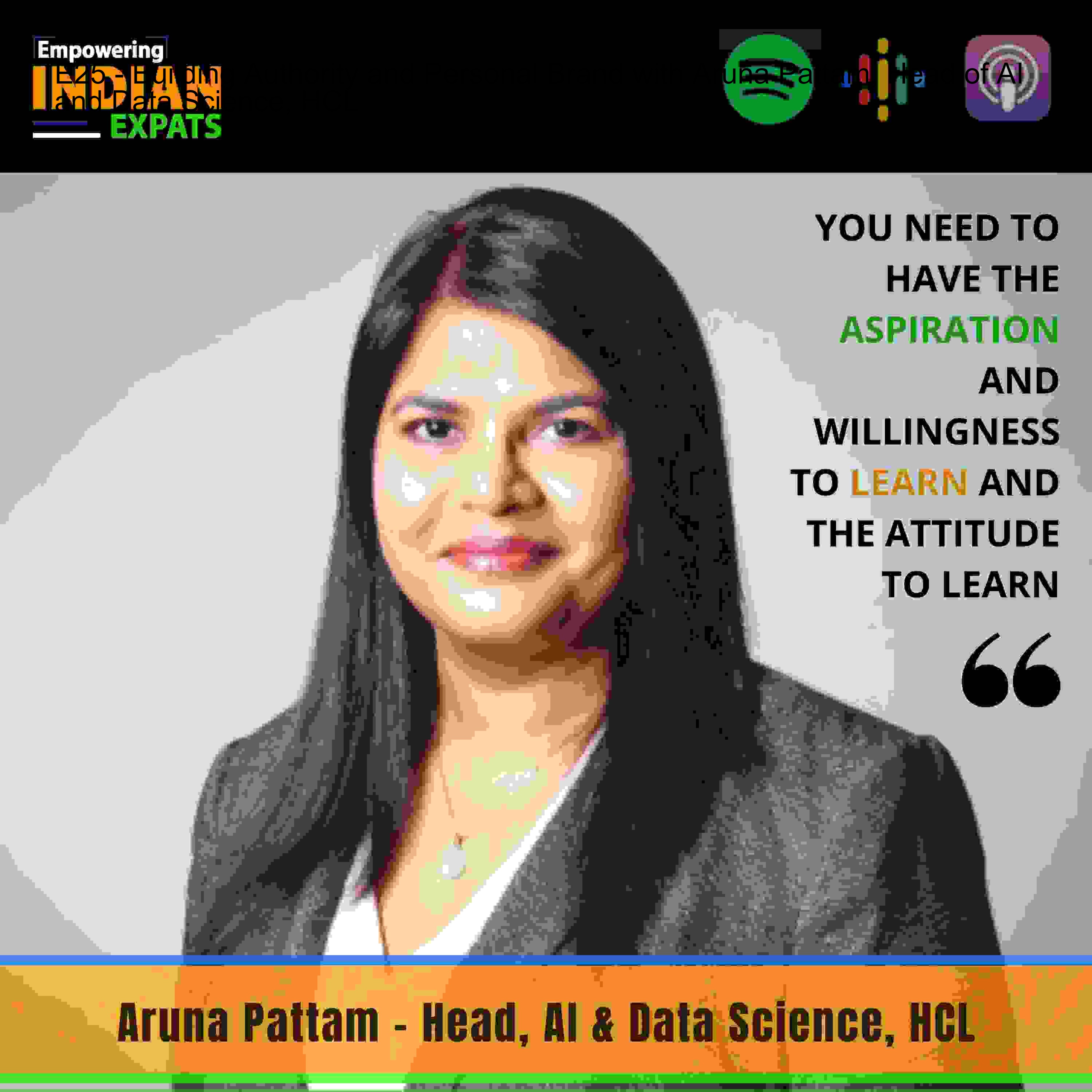 If you are battling with self-doubt,
This episode might help you to get out of that dilemma.
From moving to Australia to spending almost 24 years there,
From getting pregnant in the middle of the training period to becoming Head of AI and Data Science at HCL,
Her journey showcases her passion for learning and her Determination to become better.
Aruna Pattam was born and raised in Chennai, 
she is currently serving in HCL as Head of AI and Data Science in the Asia Pacific and the Middle East region and is a proud mother of 3.
Aruna unfolds her story in the following stages -
1) An ordinary girl pursuing her college 
2) A person developing an interest in computers in another country 
3) A mid-career professional switching into management 
4) A professional thriving for creating impact and building a personal brand 
In this episode of Empowering Indian Expats, you will learn about
Importance of saying NO
Switching career 
Overcoming self-doubt 
Upgrading yourself
Facing and overcoming challenges
Personal branding 
Celebrating small success
Aruna coordinates:
LinkedIn: https://www.linkedin.com/in/arunapattam/
Twitter: https://twitter.com/PattamAruna
Youtube: https://www.youtube.com/channel/UC8_yY-2_KXa5wYrEQFmMp-Q
Host Ehsan coordinates: https://www.linkedin.com/in/alimohammadehsan