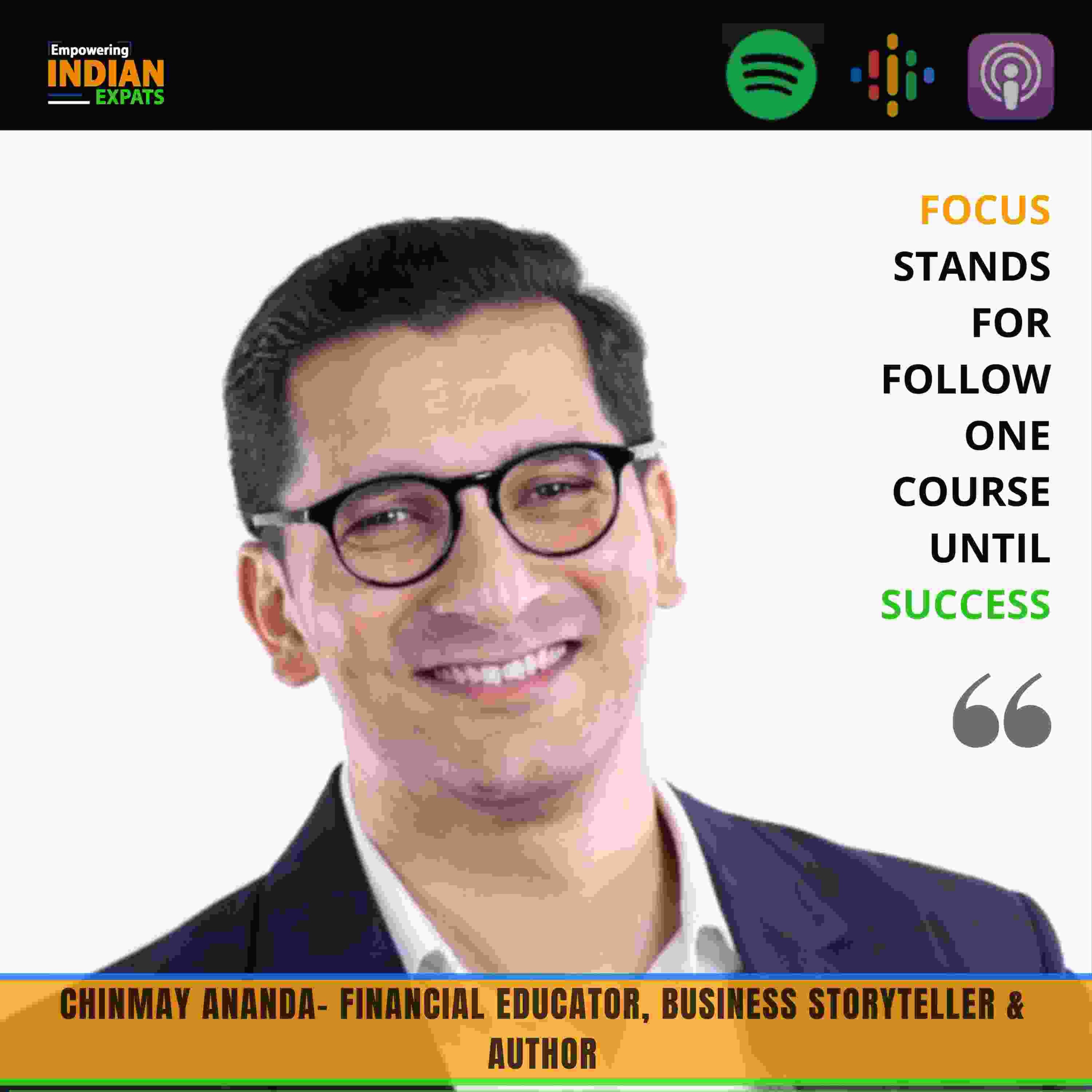 If you are struggling in finding the purpose of your life, 
then this episode might be the right place to tune in.
From being a door to door salesman to becoming the operational manager of the company,
From failing in 6 startup ideas to owing his full-fledged finance academy,
His journey showcases his hunger to learn, his passion to explore, and his drive to experiment.
Mr. Chinmay Ananda started his career as a civil engineer. He is currently working as a financial educator for the last 10 years, mainly focusing on startup founders, and has also developed business analytical and accounting software.
He shared his life journey in the following three phases:
An MBA student having a zill to own a business and lacking a proper direction
A mid-career professional working in a corporate job and lacking creativity
A financial educator having a purpose in his life 
In this episode of Empowering Indian Expats, you will learn about
Self-development 
Difference between need and want
Connecting the dots
Importance of learning every day
How to learn from your failures
Communication
Networking 
Importance of building a brand 
Being authentic
Being focused
Having a coach
Chinmay has also shared 3 questions that can help you to have a deeper introspection of yourself.
Chinmay Ananda coordinates:
LinkedIn: https://www.linkedin.com/in/anandachinmay 
Website: http://www.financeacademy.com.au/ 
Twitter: https://twitter.com/faaustralia 
Host Ehsan coordinates: https://www.linkedin.com/in/alimohammadehsan