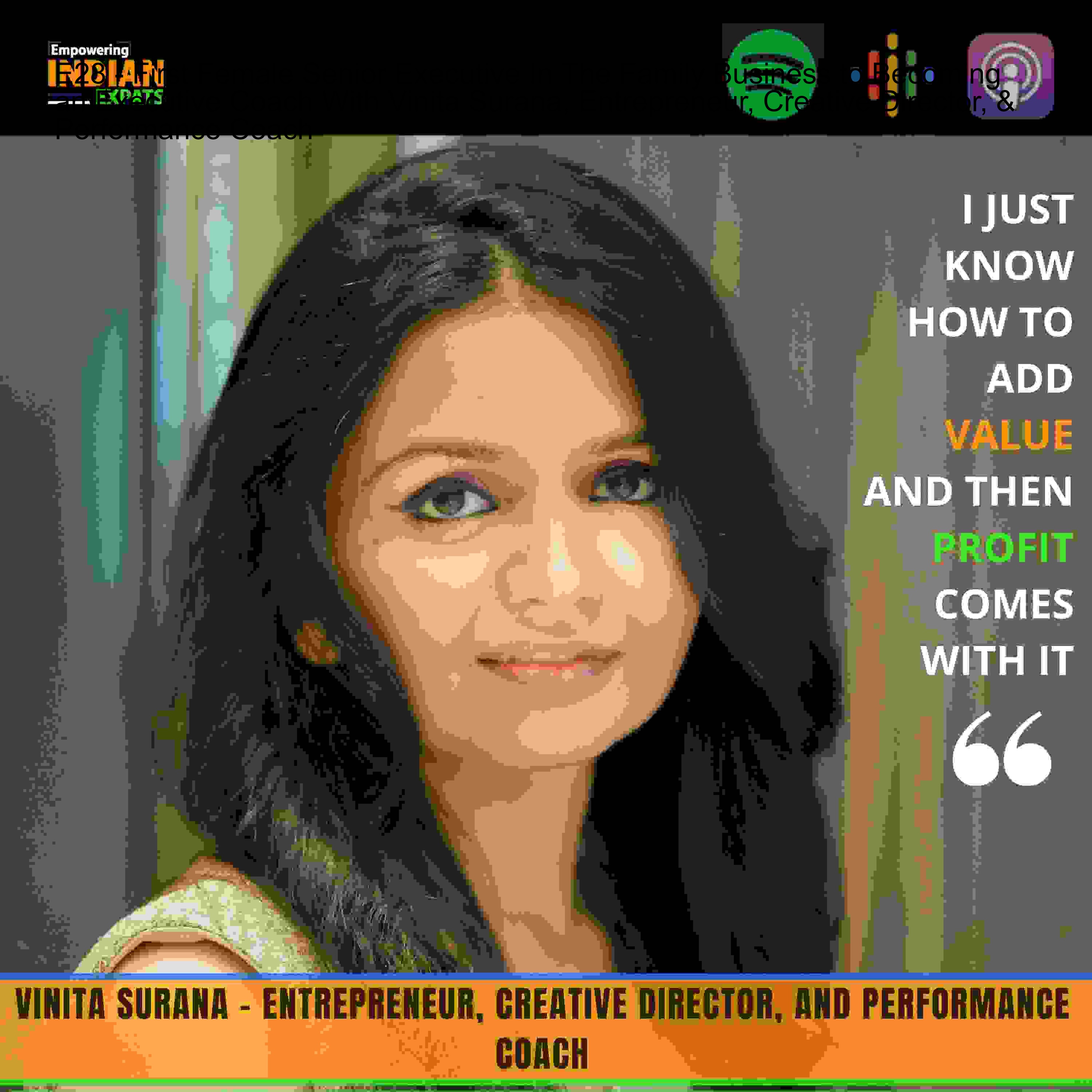 Are you feeling stuck in your career?
Are you planning to become an entrepreneur?
Then this episode might be the answer to your questions.
From living in a conservative and protective family to being the first working woman in her family,
From not choosing the traditional path to owning her business,
Her journey showcases her passion to accept challenges, her purpose to mentor, and her determination to create a benchmark.
Vinita Surana started her career as an engineer. Soon after graduation, she moved to the US to study business.
She is currently an executive coach while continuing to serve as executive director in her family business.
She shared her life journey in the following phases:
1) Taking a non-traditional path as a student 
2) Working in her family business 
3) Creating her own business 
4) Helping others to achieve their goals and giving lifelong happiness
In this episode of Empowering Indian Expats, you will learn about
Creating fulfillment in your life
Communication
Networking 
Importance of building a brand 
Importance of having a coach
Adding value in every job 
Connecting the dots
Vinita Surana coordinates: 
LinkedIn: https://www.linkedin.com/in/vinitasurana/
Host Ehsan coordinates: https://www.linkedin.com/in/alimohammadehsan