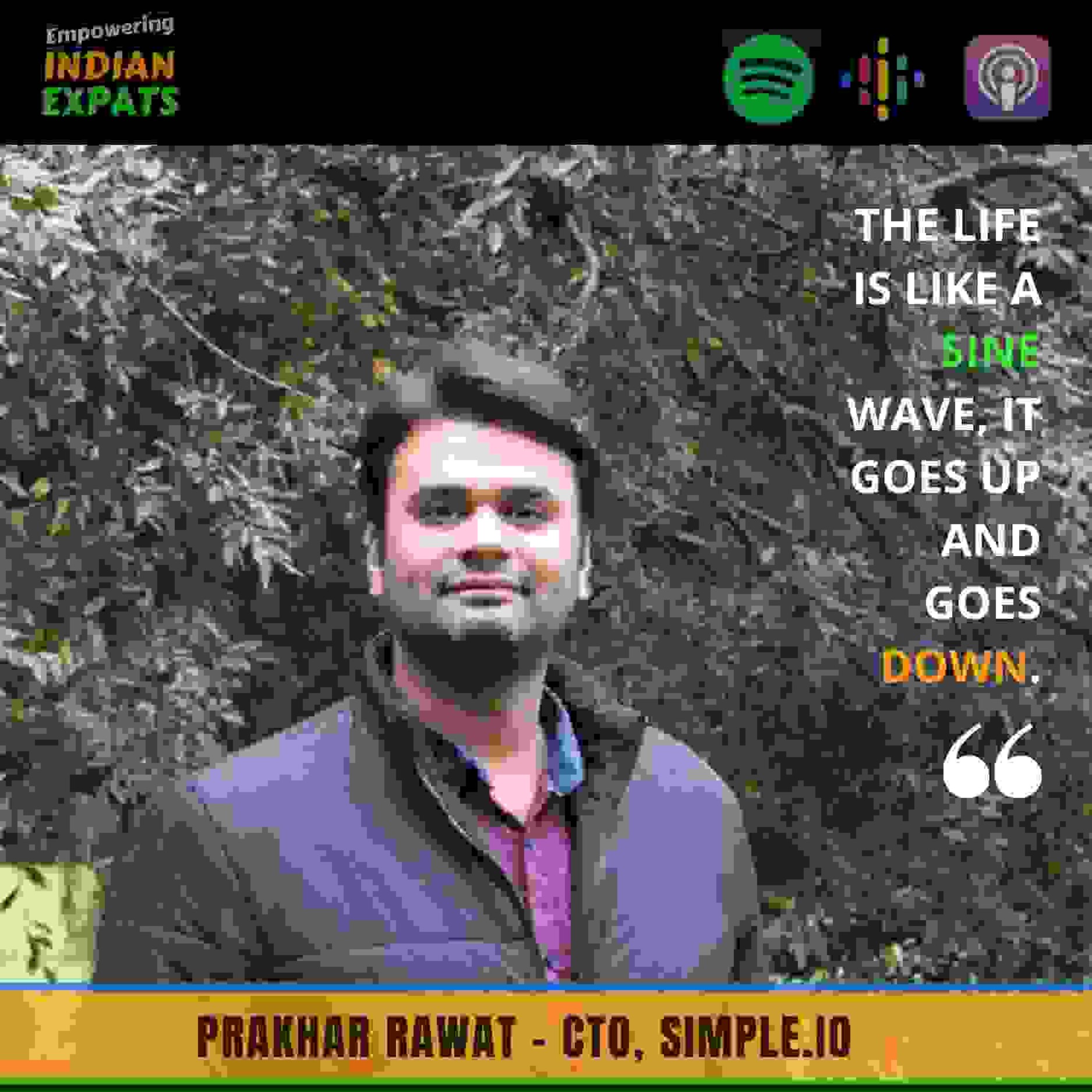 This is by far the most relatable episode 
I have had on the Empowering Indian Expats podcast.
He started as a typical IT professional in India and currently working as CTO in Australia.
At a very young age, Prakhar has shown the importance of both hustling and stability in his life.
At the age of 19, he started finding out his interests and building his surroundings accordingly.
While doing his side hustle with his better half, he kept on constantly growing horizontally as well as vertically.
He shared his life story working as 
Incident manager at HCL
Data operational manager at Intel 
Service delivery manager at Nucleus 
Head of delivery in NCML
CTO at Simple
In this episode of Empowering Indian Expats, you will learn about 
Networking 
Connecting the dots 
Choosing the surroundings 
Hustling 
Finding mentors 
Building value 
Investing in yourself 
Prakhar Rawat coordinates: 
LinkedIn: https://www.linkedin.com/in/prakhar-rawat-sydney/ 
Website: https://simple.io/ 
Host Ehsan coordinates: https://www.linkedin.com/in/alimohammadehsan