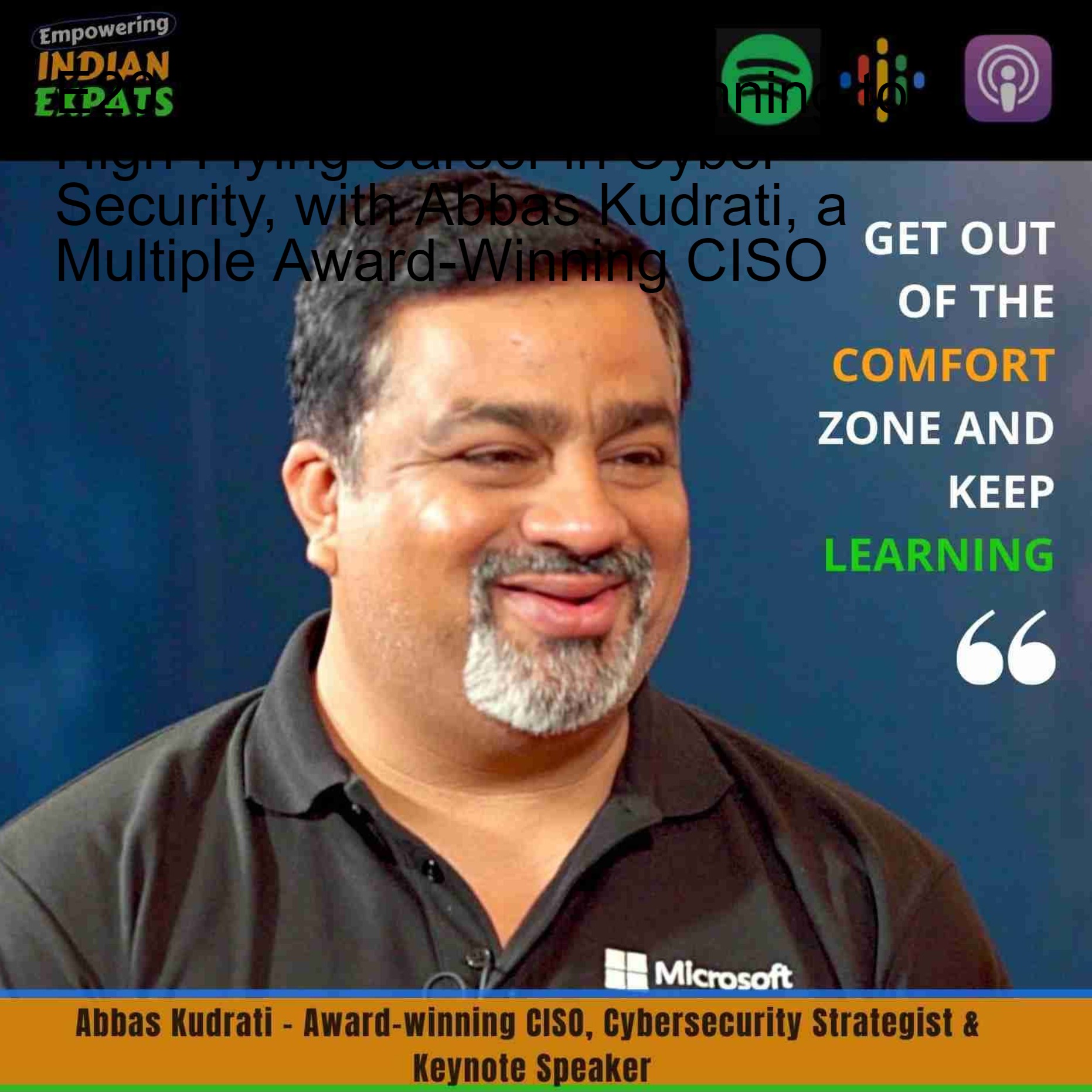 How did a B.Com graduate found his way up to becoming  Chief Cyber Security Adviser at Microsoft, APAC?
Not only that, Abbas Kudrati is also a Professor, Mentor, and Keynote speaker.
Abbas has demonstrated that life is full of Opportunities if you are willing to grab one.
His story starts way back in a small town in Gujarat named Jamnagar.
He completed his secondary education from Patna, Bihar, and moved back to Gujarat for senior secondary schooling.
In 1993, due to less percentage in 10th, he had to choose commerce over science.
But the love for technology drove him to do a diploma in IT simultaneously.
He used to attend B.Com classes till 12 pm, followed by diploma classes till 2 pm, and later in the evening used to do odd jobs to be financially independent.
After the completion of the Diploma, he was the first student to get placed on the campus.
Professionally, he has not only experienced vertical growth, but also horizontal growth.
He started as System Administration at BHA then moved to Hyderabad with one of his CFO's.
He got into a financial crisis after the 24/11 attack. 
So then he moved to Kuwait. 
And within 15- 20 days, he got a job in system administration.
He shares his journey of starting as Sys admin to multiple award-winning CISO and now the APAC Chief Security Advisor at Microsoft.
In this episode, You will learn about :
Networking 
Upgrading your skills 
Public speaking 
Overcoming self-doubt
Creating Impact 
Learning everyday 
Creating discipline
Abbas also shares his 3 tips for people in their 20's.
Abbas coordinates: 
Host Ehsan coordinates: https://www.linkedin.com/in/alimohammadehsan