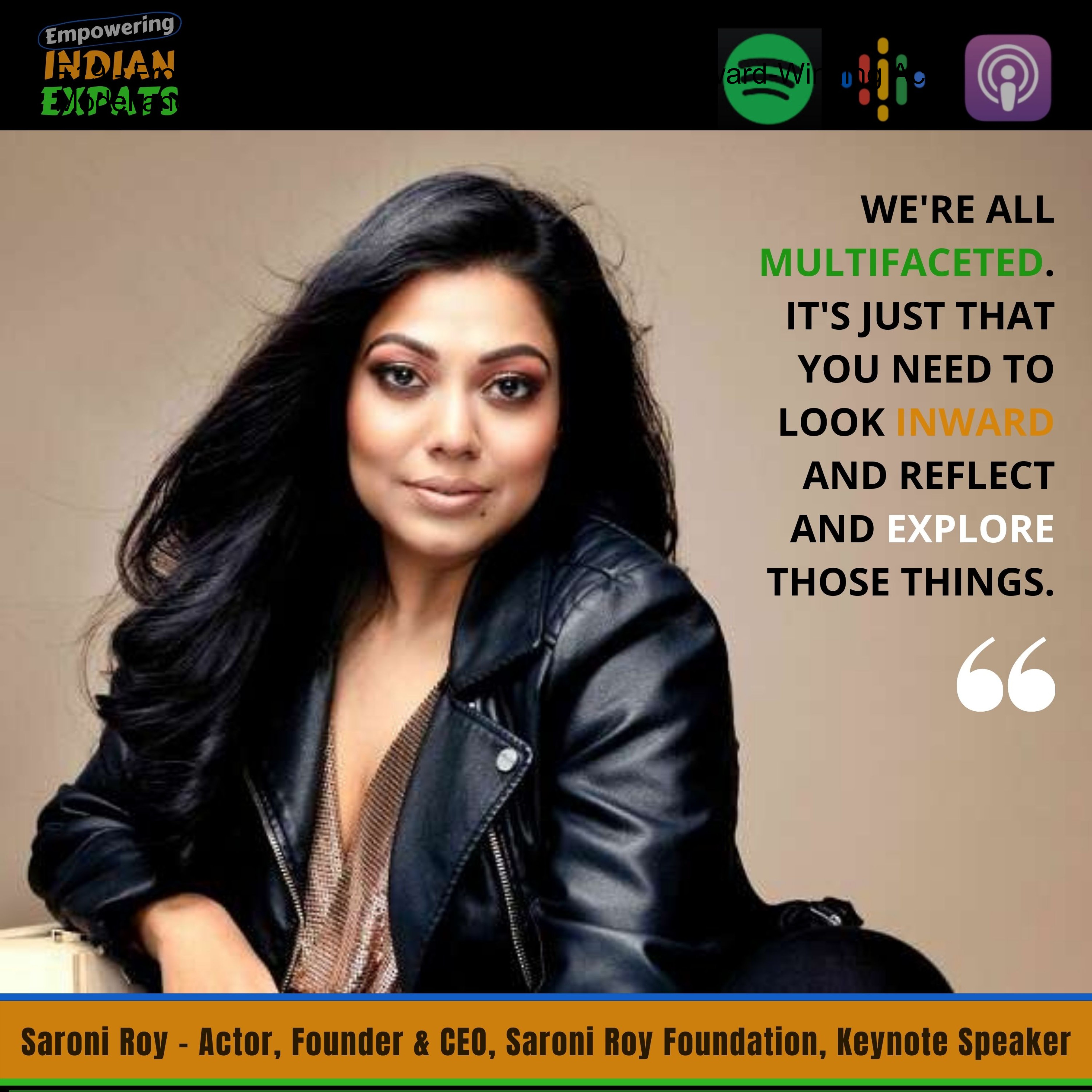 This is one of the most eye opening conversations on Empowering Indian Expats Podcast.
It's an inspiring story of passion, grit, courage, and giving back...
Saroni Roy is a media and PR professional who concurred cancer and moved to Australia to build a new life all over again.
She applied for more than 700 jobs in PR and Media, without any success.
She pivoted and started with a call centre job.
She was hit by another health issue that made her bed ridded for a while.
During that down time, she decided to become an actor.
It's the same lady you see with baking outfit on Commbank ad.
She is the first Indian model to win an international portrait award of its kind in LA
On defeating cancer,
she shared her mindset and attitude of making best use of the time even if she had only 2 days to live.
What hit me hard is when she said "cancer created sense of urgency to live fully the limited time we have on this planet"
On change and moving to a complete new place,
She reminded that our body has memory. When you are in the same place, our body will respond in the same way and that it becomes very difficult to make a change.
But when we move to a new place, body is shocked and change is inevitable.
On acting as the powerful tool to build self-image, 
She mentioned acting made her accept exactly who she was.
It built her self image and her mindset.
She share many other valuable learnings 
On personal branding
On grooming 
On diversification of skills
Adapting to change
Building Resilience
Not giving up
Standing up for social cause
Changing careers
and much more
This episode features a special message for people who are suffering from cancer and any other illnesses. 
Saroni coordinates:
LinkedIn: https://www.linkedin.com/in/saroniroy
Instagram: https://www.instagram.com/saroroy 
Website: https://www.saroniroy.com 
Ahimsa Peace Symposium 2021
Registration link: https://www.eventbrite.com.au/e/ahimsa-peace-symposium-2021-tickets-169309819227?aff=erelexpmlt 
Host Ehsan coordinates: https://www.linkedin.com/in/alimohammadehsan